Backflow Prevention Devices
Backflow prevention devices are designed to prevent "used" water (water that has entered your building) from flowing backward into the clean supply, potentially polluting or contaminating the supply of water to other buildings connected to the water system.
If your business operates out of a brick-and-mortar facility, it is likely that you have backflow prevention devices. These devices are regulated by the EPA and the local water supplier/water department; however, you have a responsibility to ensure that they are operating properly. Each year, these devices are required to be inspected and tested to verify that they are functioning properly and are not impaired.
There are a lot of reasons that your backflow prevention devices may not be working correctly,  including:
Debris flowing through the water system can clog or block the check valves
Rubber gaskets and seals may erode or become damaged
Physical damage
Tampering
Internal springs may fail or be failing
Corrosion, rust, or build-up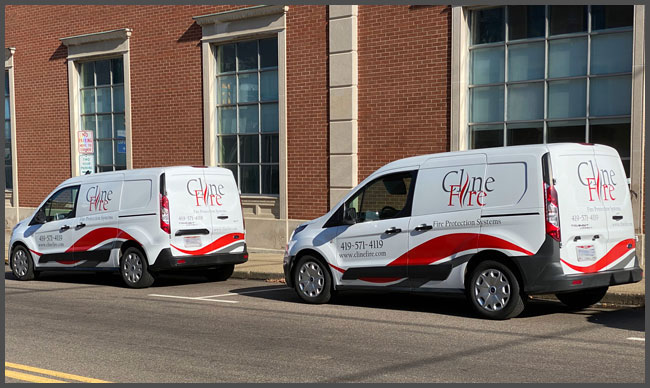 Inspections, in addition to being required, have their results reported to the authority having jurisdiction each year so they can manage the water supply system and keep it safe.
Cline Fire is certified with the State of Ohio Department of Industrial Compliance to perform backflow prevention device inspections, testing, and maintenance. We manage the reporting process and keep electronic and physical copies of all inspection reports for safe-keeping, so you don't have to.