Contractors
We take pride in providing various fire, design, and testing services that help our partner contractors deliver quality products and services to their customers.
Parts & Smarts
Are you an electrician, contractor, or integrator who is working on a project that requires a fire alarm system? Often times these trades specialize in their areas of expertise but lack the in-house resources to perform all the requirements of a project when a fire alarm system is specified. We fill in the necessary gaps by leveraging the strengths of all stakeholders to help bring your project to completion. By partnering with us, we can provide design, equipment, programming, and testing resources, allowing your team to focus on the aspects of the project within your area of expertise.  Are you ready to start performing projects that you previously did not have the resources to complete?
Fire Alarm System Design & Engineering

Each new installation, upgrade, or alteration of a fire alarm system requires specific design services in order to receive installation permits and, ultimately, the desired certificate of occupancy. It is common that a contractor's project is delayed due to improper planning or installation of the fire alarm system, often times not being familiar with all the required documentation and design records needed for inspector sign-off until it is too late to maintain initial project timelines. We will work with you from the beginning to ensure that all planning and documentation is fulfilled.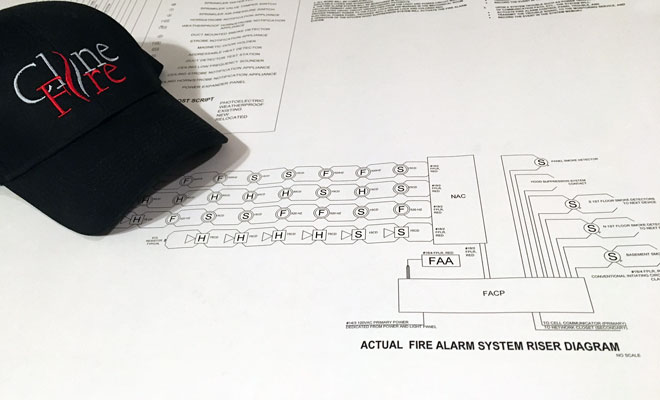 Fire Alarm System Equipment

We can source fire alarm system equipment from most major manufacturers, ensuring that the quality of equipment and system performance requested will be met. If needed, we consult and train on proper installation techniques for cabling and peripheral devices and provide the final termination and programming of the control panel to ensure proper system performance objectives are achieved. Leveraging the strengths of all stakeholders, you can control how much or how little of the project installation your team is responsible for.
Acceptance Testing & Completion Documentation

Each new installation, upgrade, or alteration of a fire alarm system requires a system performance demonstration to verify that the system was installed according to approved design intentions. These acceptance tests are performed by trained fire- and life-safety personnel and are required in order to receive a record of completion and, ultimately, the project's certificate of occupancy. We will provide as-built drawings, a record of completion form, and other NFPA-72 required completion documentation to ensure that the system end user receives the required training and startup.